OUR 5TH ANNUAL SEEDS OF IMAGINATION
BENEFIT CONCERT
AN INTIMATE EVENING AND CONCERT
featuring the writer, poet and artist...
with special guests
THE IRIS STRING QUARTET
Tuesday, February 12th

6:30 PM WELCOME RECEPTION
SILENT AUCTION & RAFFLE

8:00 PM CONCERT

AT THE HISTORIC HENRY STREET SETTLEMENT
ABRONS ARTS CENTER PLAYHOUSE THEATER
466 Grand Street, at the corner of Pitt Street, on Manhattan's Lower East Side
Patron reserve seating $150 - General admission $75.00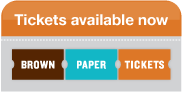 TICKETS AVAILABLE TUESDAY, JANUARY 22nd at 9AM!
NAECC parents may purchase general admission tickets at front desk.
Please note this event is to benefit our school.

Tickets are being offered through the school and to the families and friends
of our school community and not to the General Public.
Patti Smith, born in Chicago and raised in South Jersey, migrated to New York in 1967.
In 1975 Patti Smith's first recording,
Horses
, was inducted into the National Recording Registry in 2010 at The Library of Congress by the National Recording Preservation Board. Her subsequent albums are
Radio Ethiopia, Easter, and Wave
,
Dream of
Life, Gone Again, Peace and Noise, Gung Ho, trampin, Land, twelve,
and most currently,
Banga
.
Author of the acclaimed memoir, Just Kids, which chronicled her friendship and journey in art with photographer Robert Mapplethorpe, Patti Smith was awarded the 2010 National Book Award. Her other books include Witt, Babel, Coral Sea, Woolgathering, andAuguries of Innocence.
Patti Smith's art has been exhibited at galleries and museums worldwide. Represented by the Robert Miller Gallery in New York since 1978, her exhibitions include Strange Messenger, Land 250, and Camera Solo. Steven Sebring's 2008 documentary,
dream of life: the movie
, was acknowledged internationally and received an Emmy nomination.
As well as a Rock and Roll Hall of Fame inductee, Patti Smith also holds the honor of "Commandeur des Arts et des Lettres from the French Ministry of Culture, and has been awarded honorary doctorates from Rowan State University, Pratt Institute of Art, and the School of Art Institute Chicago. Patti Smith was honored by ASCAP with the Founders Award, representing lifetime achievement, and the recipient of Sweden's Polar Award that is an international acknowledgement for significant achievements in music.
On February 7, 2013, Smith will be awarded the Katharine Hepburn Medal from Bryn Mawr College, which recognizes women whose lives, work and contributions embody the same drive and accomplishments as the four-time winning actress.
Patti Smith and her band continue to tour worldwide as well as lend support for human right issues.